Bespoke shelf, Shire Living, Newcastle Under Lyme. Photography Simon Ramshaw
How can we make artwork for a retirement living complex that has a sense of place and purpose?
The Detail
Project Beechwood Shire Living
Role Creative Producer and Artist
Sector Community
Skills Project Management / Consultation / Art and Design
Collaborators Thomas Whittingham Furniture, Thirty6 3d Printing
Client Creative Health CIC
We Can Create were commissioned by Creative Health CIC to work with Shire Living (retirement living apartments for over the 50s) in Newcastle Under Lyme. We were asked to co-create ideas alongside staff to produce a range of art pieces for public spaces in the new building.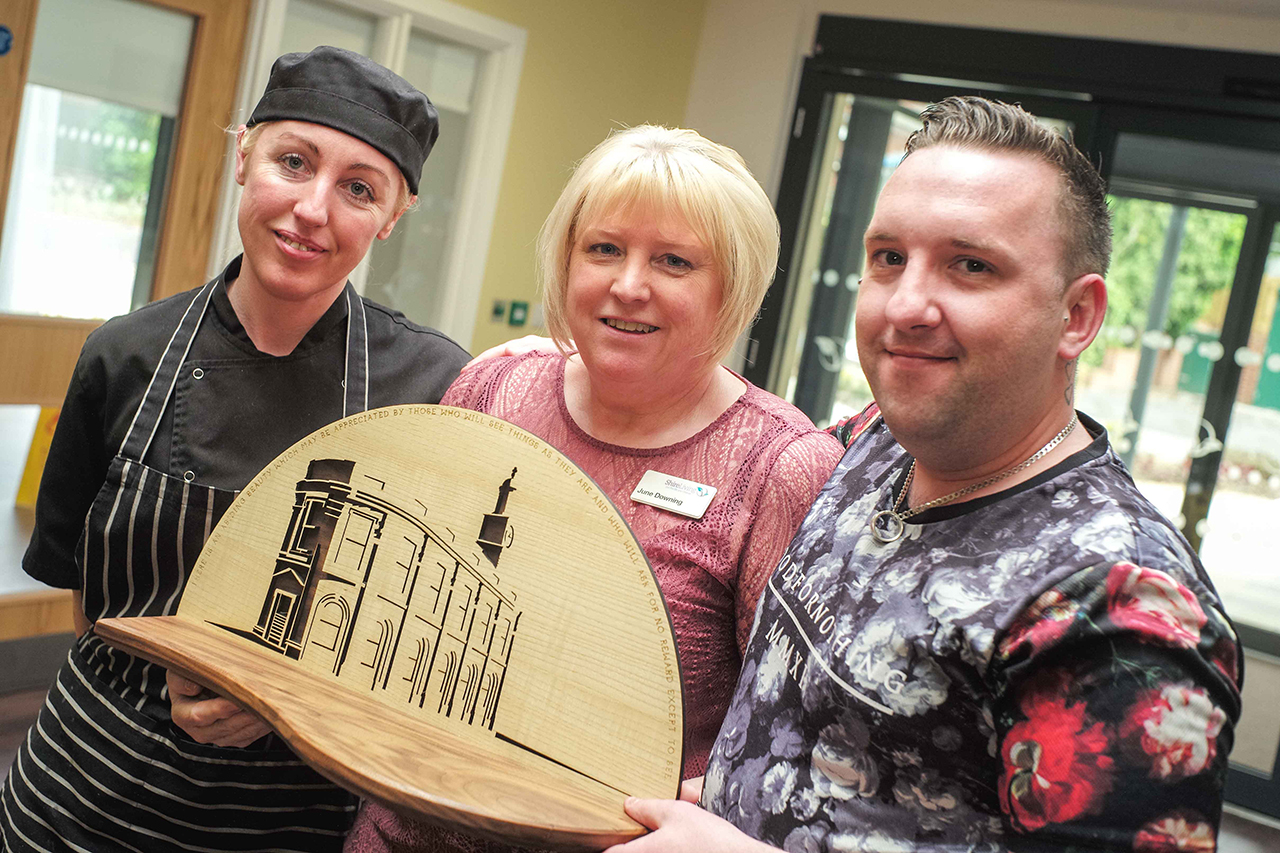 We began by collaborating with the members of staff to find out more about local landmarks, heritage and the people and places that were important to the area. We then researched those mentioned, photographed the local area, and found quotes so that we could present a range of ideas back to the staff. With our research complete we continued the co-creation process to narrow down ideas.
In-keeping with the surrounding environment, including an abundance of Beech trees, we decided to use traditional beechwood to produce a series of practical, bespoke artworks that included shelving for the activity room and lighting pieces for the foyer.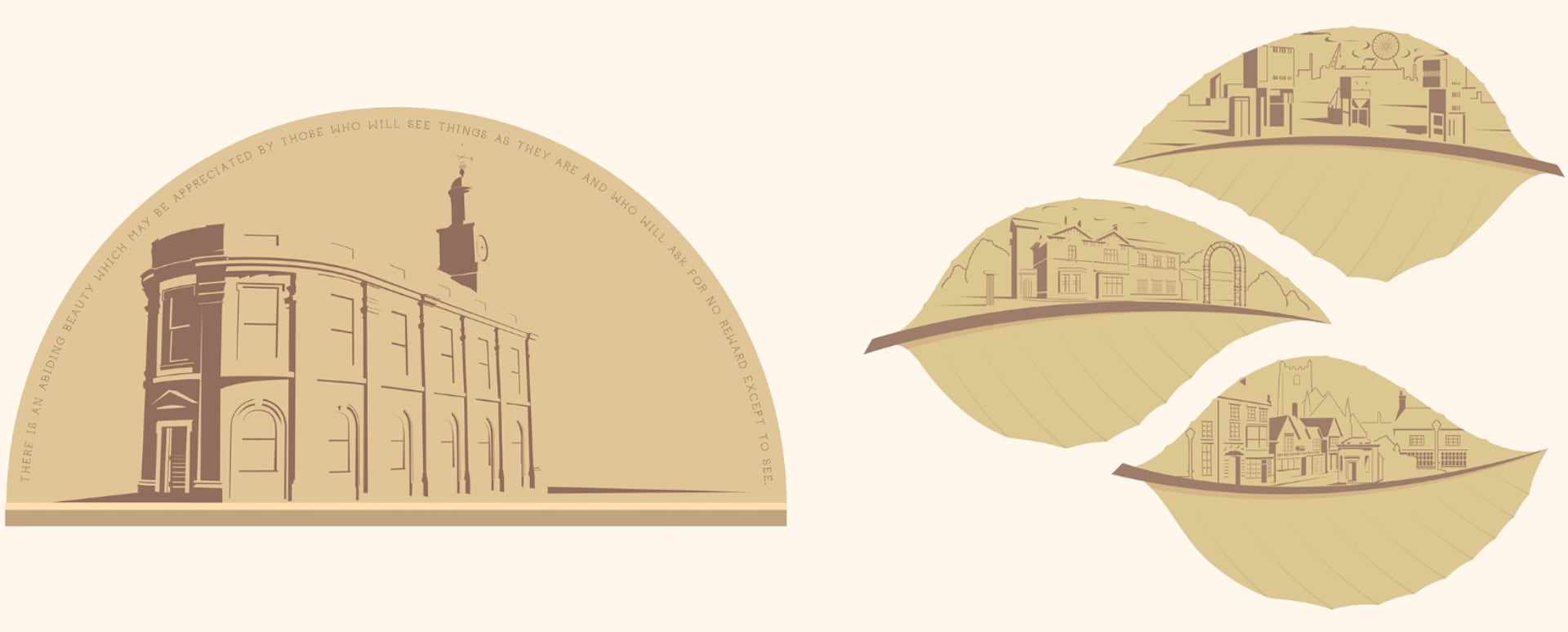 The Foyer Artwork used simplified beechwood leaves with local scenes depicted in rosewood inlay veneer that included images of local mining landscapes, the Newcastle Under Lyme Museum, and the historic market area of the town.
In the evening the artwork can be back lit allowing the scenes to shine through the leaves with a golden warm glow.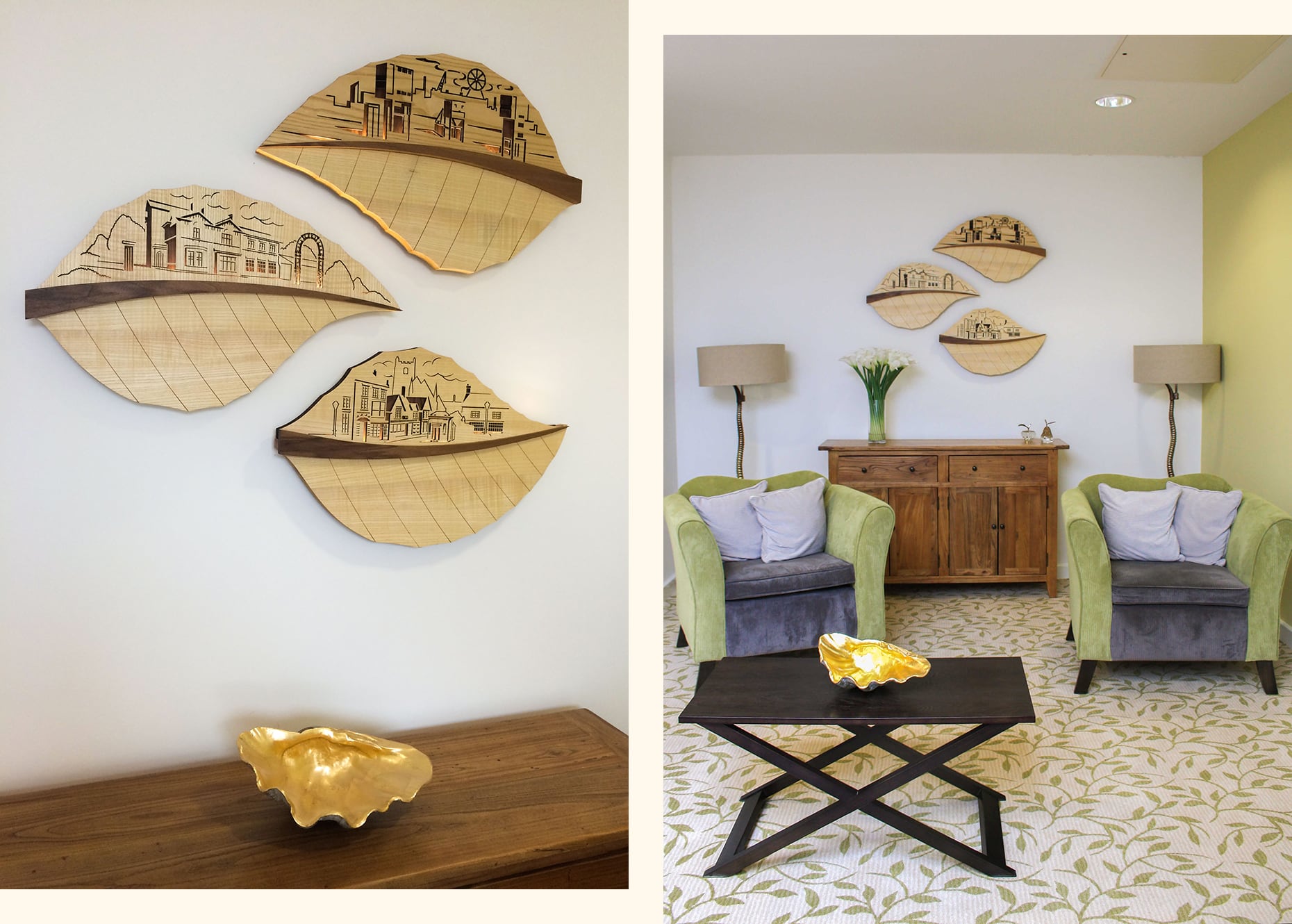 Bespoke Shelving - The artwork depicted scenes illustrated in rosewood veneer of the famous Newcastle Under Lyme Guild Hall and the sculpture of nurse, writer and influential feminist Vera Brittain, with the inscription etched into each piece: 'There is an abiding beauty which may be appreciated by those who will see things as they are and who will ask for no reward except to see.'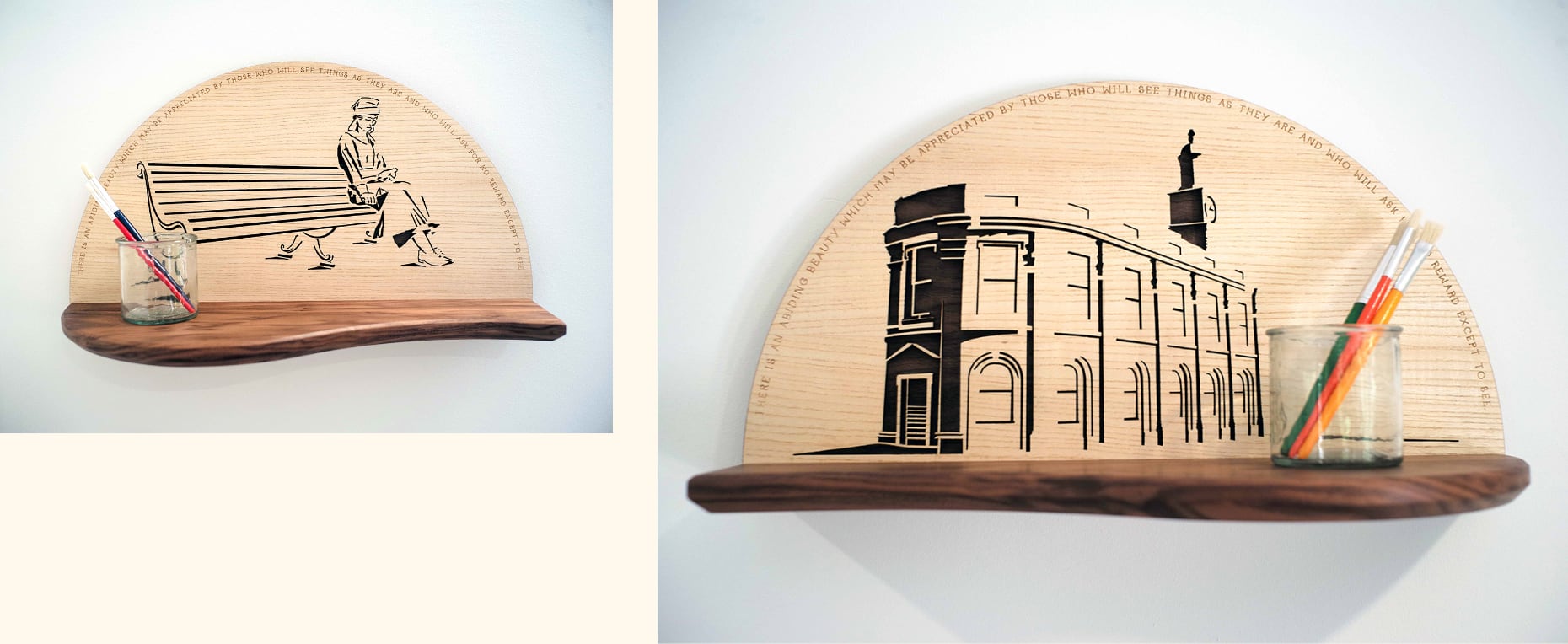 Master Craftsman - To produce the pieces we collaborated with Master Craftsman and furniture designer Thomas Whittingham and Thirty6 3D. The innovative approach to this work included using laser cutting technology to cut out the images in the Rose Wood veneer that We Can Create had made using Adobe Illustrator, this was then combined with Thomas's furniture making skills.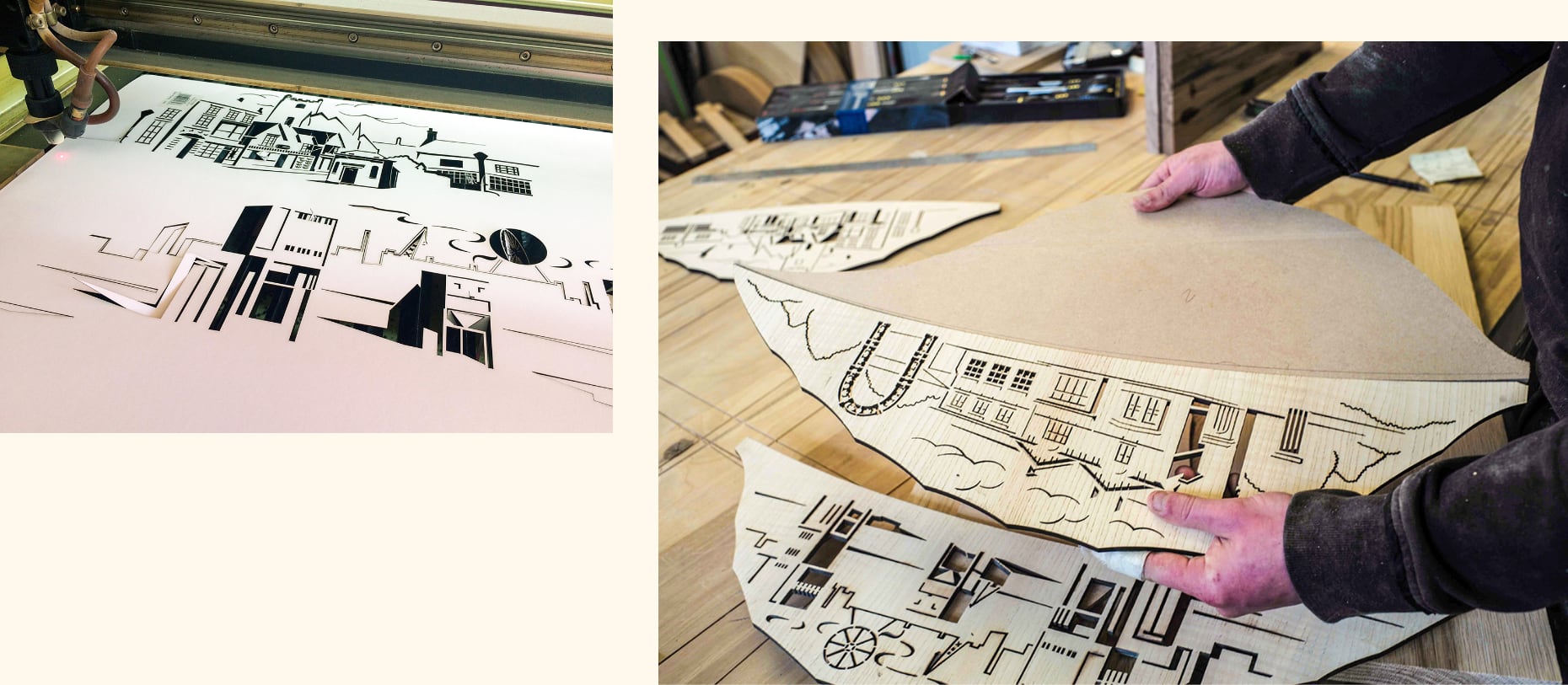 Feel free to discuss your project with us so that we can share with you what could be possible and build an ambitious idea that goes beyond what you might have thought possible.